Cryptocurrencies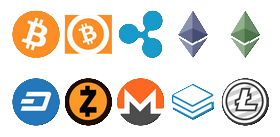 You have selected to pay via Cryptocurrencies - Please Follow Our Instructions:
Step 1 :
If you are not yet registered on freshemaildatabase, please click here to register (please click only once on the "Complete Registration" button and wait for the captcha to verify).
Step 2 :
Send exactly (or at least) same as invoice amount to one of these Crypto addresses :
Bitcoin (BTC) : bc1qshrzvpq7rh86pqeg68dknqtgxa5crhn96q2ngt
Ethereum (ETH) : 0xbD63bB273B973752223Ac0fd1B57F7f3d358F9C5
Litecoin (LTC) :
LUCQxujzinqjLgyVbV9HYahtHxCBwZBm8Z
Tether USD address is  (Tether USD address is on the TRX Network )
TXyQMzCaCAYVnkSfscZzThs1WcbWF9Aeog
Tron address is:
TXyQMzCaCAYVnkSfscZzThs1WcbWF9Aeog
BNB address is:
bnb15dlzztrfkgzudrnl5xkr88q5jshlps9mnhpvpd
Important : If you prefer to pay us via another cryptocurrency, please contact us directly at

Info@freshemaildatabase.com

and we will send you the wallet address.
Step 3 :
Send us an email to Info@freshemaildatabase.com where you indicate your username on BHPT, and the time when you made the payment (if possible please provide the TXID - Transaction ID so we can track easily your payment).
Step 4 :
Within 4 hours (sometimes 12 hours depending on the time of the day), you will receive an email confirmation with invoice number. Please make sure you also check your spam folder just in case.
That's it, simple as that! If you have any questions please contact us at
Info@freshemaildatabase.com